Customized Training For

Horse and Rider
The spirit of Brass Ring: Always reach for the goal based on a solid foundation.
Brass Ring LLC is nestled within 100 acres of Eastern White Pine Forest in West Greenwich, RI. Lynn Smiley is the Proprietor of the training and lesson program. It is based on individualized and customized goals for the benefit of each horse both physically and mentally.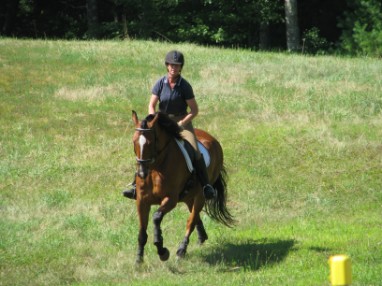 Photo Above: Lynn and Xa hacking out on the meadow.
Treat yourself and your horse to a trailer in lesson at Brass Ring. Or get some coaching to help you and your horse polish up some specifics with your flat work or jumping. The all weather sand ring is fenced at 170 x 85. There is also space for walk hacking about the property. Lynn also will travel to you for lessons or clinics.
Some fun visiting and working with folks out at the ranch in California! It was a pleasure and an honor to be featured for the lecture and riding workshop for enhancing the rapport between horse and rider! Special thanks to Sarah Mae and Jon Smedley for hosting me. Please also see contact page for information on Sara's art studio: The Arting Company.
Photos Below: Lessons with Lynn in California: Sarah on her Buddy, Jon with his Ranger, the lecture in the studio, a view at the ranch.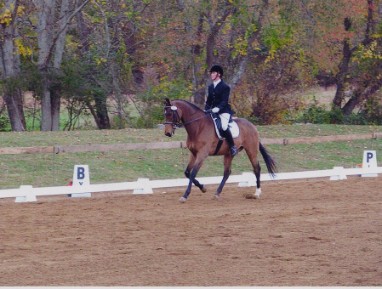 Photo Above: Lynn competing with Kipling at USDF Region 8 Fourth Level. The pair took first in three classes with scores in the mid to upper 60's.
Photo Below: Lynn competing Xafir in his first USDF Region 8 Recognized Show at Second Level. The two took First Place in the Open division for Second Level Test 2 Oct 16, 2010.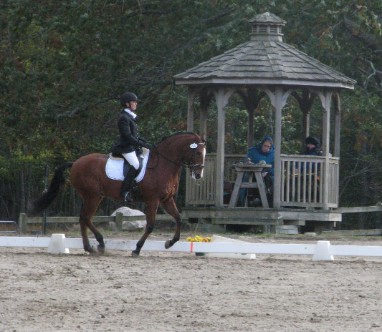 Photo Below: Sandman absolutely LOVING his new home with Melinda. She rides him bareback w,t,c in a hackamore :)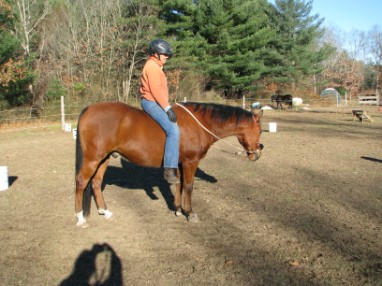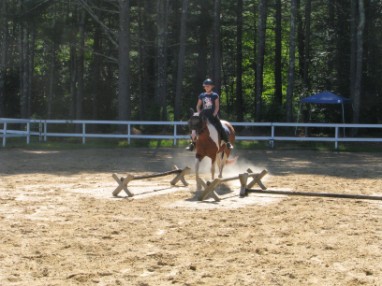 Photo Above: Sarah Stolt riding Magique through part of the obstacle course.
Photo Below:
Lynn schooling Doc in the ring during his visit.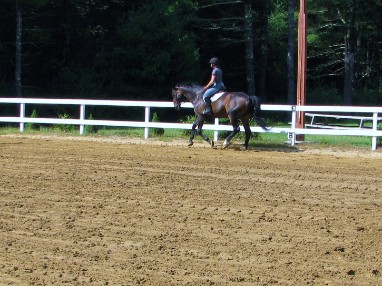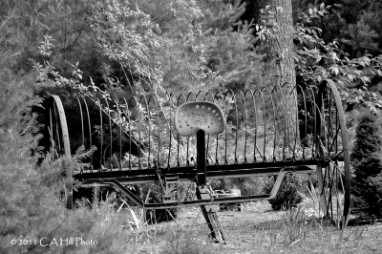 Phot Credit for Farm Scenes at Brass Ring Above and Below Photos : Carol HIll